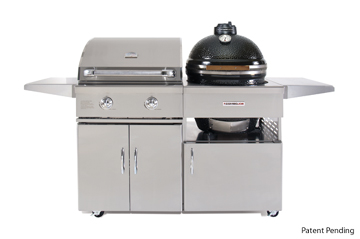 It may be snowing out there right now, but it is almost grilling season, and many of you have been grilling all winter long. Preview the hottest spring grills and outdoor kitchen set ups at the Spring Home Show March 9-11.

Gas and Charcoal Grills on Sale, All Weekend Long. The Spring Home Show in Worcester at the DCU Center. Come on into West Sport to Preview Show Grills and get your Free Ticket to the Home show. Then, head to the show 3/9-3/11 and get show specials on gas grills, pellet grills or charcoal grills of your choice.

New Pellet Grills, New Kamado Joe combination gas and ceramic charcoal grill, and everything you need for your outdoor kitchen design. Do you have Spring Fever? No problem. Come in to West Sport in Sudbury and pick up your FREE Home Show Ticket, and preview the "Show Grills". Head on over to the Home Show and take advantage of our Show Specials – special discounts on gas grills, charcoal grills and pellet grills that we will be offering for visiting our booth, #608.