Charcoal Grills - Boston, Sudbury, MA
At West Sport we have found that if you want to grill over charcoal, then nothing beats the Kamado Joe and the Primo. Lump Charcoal provides great taste, and these charcoal grills are the best on the market.
These grills are a grill and a smoker and the grillers have become big fans! But even a novice griller can use these charcoal grills. From flash searing to 20 hour slow roasting, this grill is easy to use. Bake breads, make pizza, or fry eggs for breakfast. These grills can do it all. Using lump charcoal, the Primo and the Kamado Joe work to perfection.
With excellent heat retention, you can grill at temperatures of up to 750°F. Ceramic style cookers are much like wood-fired ovens and can be used to roast and bake anything that can be roasted or baked in an oven.
Stop by West Sport today and just come lift the lid, you can feel their perfect balance. These grills will become a conversation piece at any BBQ.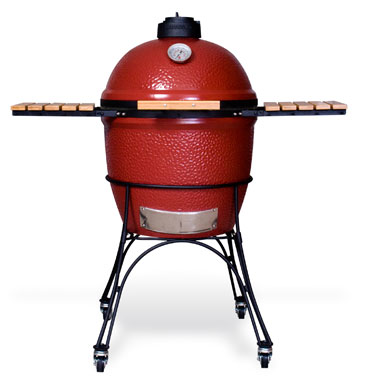 Call or visit us today at The Fireplace and Grill Shop at West Sport in Sudbury. And remember, free assembly and delivery on all of our gas or charcoal grills.
---
Click images for large view
---