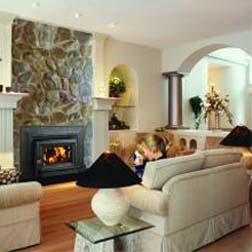 We are starting to see homeowners who are interested in wood burning fireplaces for the upcoming winter. If you live around Sudbury, Weston, Wayland or Concord, you are looking for a particular style and design element in fireplaces or fireplace inserts. In beautifully designed newer homes or antique colonials you need the perfect wood burning fireplace or fireplace insert to match your home and your décor.

Hearthstone has created the fireplace insert you are looking for. You can transform that fireplace into gorgeous focal point. Add ambiance, heat, and a warm glow to your beautiful home. After all, you bought your home for comfort and for entertaining, why not add a new fireplace, a beautiful element that will change the look and feel of any room.

Come on in to West Sport on route 20, just down the road from Framingham and Marlborough and save $200 on any Hearthstone wood burning fireplace or insert, plus the tax credit up to $300. Of course, Massachusetts is also holding another tax free weekend in August. So come take a look at our Hearthstone Fireplaces and Inserts.