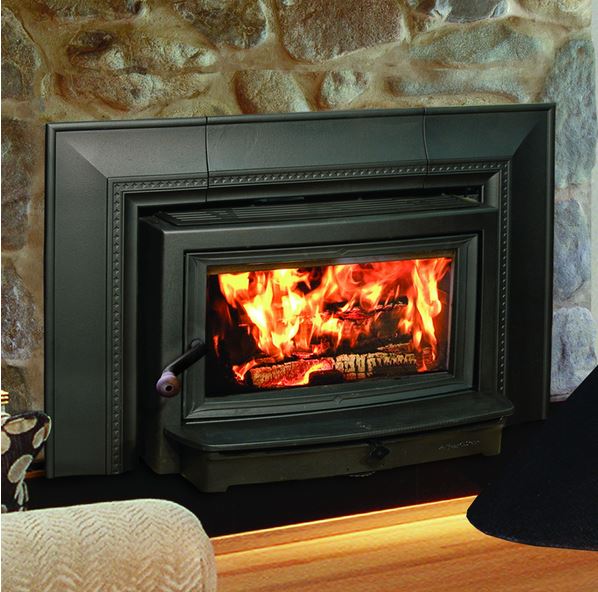 The Osburn 1700 wood burning fireplace insert, like its larger counterpart Osburn 2000, offers a revamped version of perfect size to provide ambiance and warmth. Give yourself a real haven of peace with an eco-friendly device whose average particle emission rate is remarkably low.
Inside and out, this insert is engineered from high quality materials that put you at the center of a heating experience for many years: high-density bricks, cast iron door and quiet blower for increased durability. Discover the different options to customize the look of your appliance, available in black or brushed nickel: door overlays and faceplate trims. A faceplate extension is included with this unit for installation in most hearths for easier fit.
Right now The Fireplace Shop and Grill Center at West Sport is offering a special on the Osburn Wood Insert, half price on the liner system plus a free ash bucket! Contact us.