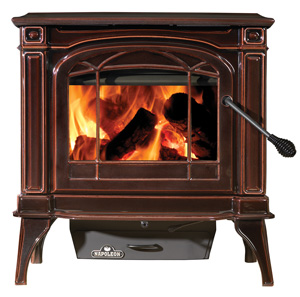 You have a beautiful home but it is missing something. The chimney is gorgeous, and looks beautiful in the family room; but when you want to use the fireplace, the fire is very inefficient.

A wood burning stove or wood burning fireplace insert is a beautiful addition to your home and makes your fireplace very efficient and functional, but also it looks good. With home heating oil prices on the rise, you can lower your home heating bills with a wood burning stove or a fireplace insert, but that is an extra to what will happen, your home will look beautiful. Wood stoves are a beautiful and efficient way to heat your home.

In addition to supplementing your heating bills, wood stoves and wood burning fireplace inserts are a beautiful way to add style to your home and bring ambience to your home.

With the beauty that a wood burning stove or a wood burning fireplace insert brings to your home, you can enjoy more than just a lower heating bill, you can enjoy a gorgeous fire fantastic warmth. With Hearthstone and Napoleon you will find a wood burning stove or insert to perfectly fit the style and decor of your home.

Let West Sport find the perfect wood burning heat for your lifestyle.