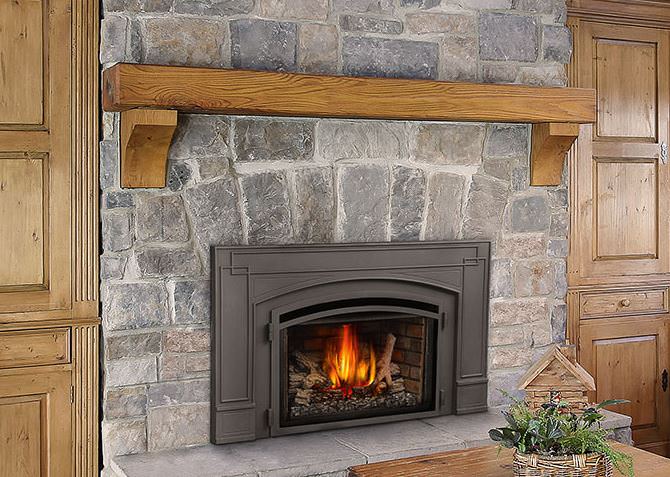 Does your wood-burning fireplace sit unused? Is it ugly or dated? A safety concern? Are you sick of hauling wood and cleaning up ashes? Then it's time to look at a gas fireplace insert. After an easy conversion, you get warmth and coziness from live flames and great-looking logs – all with the push of a button from the comfort of your chair.
Townhouse or vacation home, urban or suburban, its stunning flame, options for heating any size home, and environmentally safe burn with lower emissions are perfect examples of why people choose this gas insert.
Grab a remote, not a match! Now enjoy a fire whenever you want one without the mess and hassle of wood. Contact The Fireplace Shop and Grill Center at West Sport for more information on our gas fireplace inserts special.