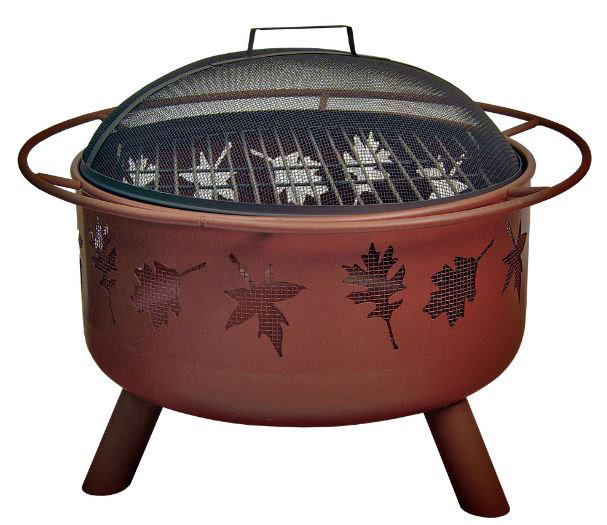 The holidays will look a little different this year, but that doesn't mean they are any less special. And really, if this year has taught us anything, it's that we need to treasure time with family and friends more than ever. Taking your holiday feast outside offers a whole new world of possibilities.
Use patio heaters
The number one issue hosts of outdoor feasts will face this holiday season is keeping diners warm. Staying cozy will be the key to a successful evening where people are able to relax (rather than rush) through a chilly meal, so it's worth investing a little bit of time and money to get the right tools. Choose patio heaters if you plan on hosting a few outdoor events. Depending on your level of investment and amount of space you have, another fantastic option is a portable outdoor fire. Guests can sit around the fire to have a pre-dinner cocktail or for post-meal coffee and dessert.
Serve a warm cocktail
A hot, boozy drink on a cold night is one of the greatest joys of the cooler months, and there are plenty of festive recipes to help you create the mood for your holiday feast. Try swapping out pre-dinner champagne or cocktails for spicy mulled wine or mulled wine with cranberries, hot buttered rum, or a hot toddy.
Grill your mains
Forgoing the oven and opting to grill the main course allows you to be outside socializing with your guests while you cook, instead of fussing over the hot oven inside the house. You can grill a turkey to perfection, or opt for grilled steak, leg of lamb, or pork tenderloin.
Offer blankets and pillows
Draping a shawl or light blanket over the back of each chair will ensure that your guests can cozy up and stay comfortable throughout the evening, without having to feel like they are bothering you with additional requests if they start to get chilly. Providing pillows or extra cushioning to make the outdoor furniture even more comfortable will encourage guests to linger around the table post-meal.
Add lighting
Good lighting changes the ambience of an outdoor dinner and makes it feel like a special occasion. Hang a string of lights around the perimeter of your space or criss-crossed across the table, and use large candles as centerpieces.
For more information on Patio Heaters, contact The Fireplace Shop and Grill Center at West Sport.