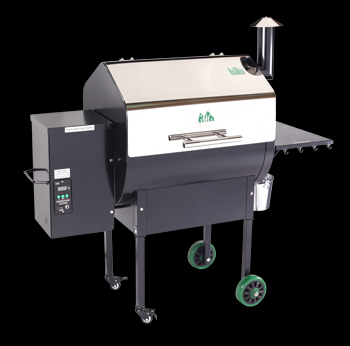 Start thinking about Grilling! The last of the snow is going to melted by the end of the week, the temperature is rising and the sun is shining. It is time to start thinking about nights on the deck and neighborhood parties.

It is time for a new grill. You want better flavor from your gas grill, but you just don't want to make the commitment to charcoal. Grilling over hardwood sounds great, but you love the ease of propane; we get it.

Introducing Pellet Grills. At West Sport, we have been anxious to show our customers a grill that will give them the grilled flavor they are looking for with the ease they are used to. We found one: wood pellet grills by Green Mountain Grills. You need to see it to believe it though. So either come on in or stop by the Spring Home Show this weekend for the pellet grill "show special" price.

Pellet Grills are so easy to use and control. Add the pellets to the hopper, turn the grill on and set it to the temperature you want. You can control the temperature of this grill in 5 degree increments. Because you have such control with this grill you can use it to smoke, bake, roast, slow cook, sear, or grill. You can also set it and forget it; with indirect heat it is almost impossible to burn your food.

Become a pro in your backyard. All March long, when you buy a pellet grill we will give you your first bag of hardwood pellets for free. Stop by and see us, in Sudbury or at the Spring Home Show in Worcester this weekend, 3/9-11.
Comments (2)
|
Trackbacks (0)
|
Permalink
|
|