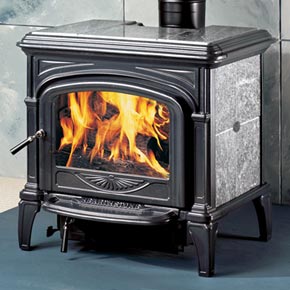 Do not let the unseasonable warm weather lull you into a false sense of security. The cold weather is right around the corner and will hit like a ton of bricks. What is worse? Home heating prices are expected to be the worst in history this winter. Consider a wood stove or wood burning fireplace insert for your home.

Higher than average fuel bills are expected for those using heating oil, which will be 10% higher than last year. A delivery of 200 gallons would cost about $700, last year, it cost about $540. Natural gas heat will be 4% higher this year over last.

But heating bills don't need to be the whole story. Wood burning stoves and fireplace inserts bring a relaxing style to your already beautiful home. Efficiency is important, and a wood stove or insert is far more efficient than an open fireplace.

When the cold air hits, don't be caught off guard, contact West Sport to see how we can "get you into wood" fast.
Comments (0)
|
Trackbacks (0)
|
Permalink
|
|