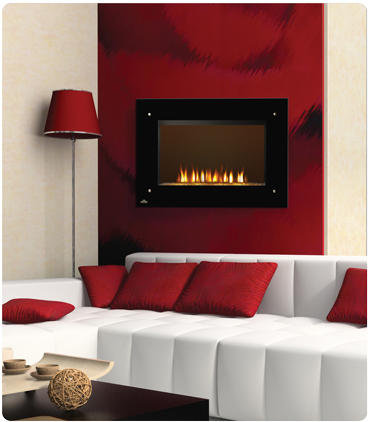 Add the ambiance and elegance of fire to your home anywhere you like with an electric fireplace. With no venting or gas lines required, an electric fireplace is the perfect solution for interior rooms with difficult or no venting access. From Modern wall hanging fireplaces, to traditionally styled fireplaces and hearths, to corner units you can get the style you are looking for, with the ease and convenience you need in an electric fireplace.
Wall mounted electric fireplaces are a display of modern artwork and an elegant fireplace all in one. They simply hang on your wall like artwork and they plug into a standard electrical outlet. Instantaneously, your room, condo, office or spa is transformed into a relaxing retreat. Controlled with a remote, these electric wall fireplaces are perfect for any room in your home.
With our traditional electric fireplaces you simply plug them in, sit back and enjoy. You can transform any room in your home in one day without any mess or fuss by adding to it an electric fireplace.
With the appearance of a classic flame, electric fireplaces can help you start enjoying added warmth and beautiful ambiance at the touch of a button. Imagine arriving home from a busy day and with the touch of the remote from your comfy chair, enjoy the relaxing warmth and soothing light of an electric fireplace.
At West Sport in Sudbury, we have both modern media electric fireplaces as well as traditional and we can help you make the right decision for your home and lifestyle.
Comments (0)
|
Trackbacks (0)
|
Permalink
|
|