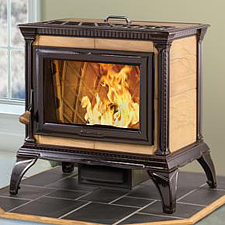 Tax Free Weekend at West Sport means big sales and lots of merchandise to look at. We'll be offering discounts on our floor model grills, and we have lots of them, which include high end name brands and models.

If you have been thinking about a new charcoal or gas grill, now is the time to buy. School may be coming up fast, but in Massachusetts we grill out all year round.

With the NFL Football season starting this week, and our first game of the season on September 1st, you may want to check out our team grills. They are perfect for tailgating in the lot, or in the backyard. Show your team support.

Although we are all excited for football, not too many are excited that summer is close to its end, but with the Hearthstone Fuel Saver Event, you can feel better about the change in the seasons.

Buying a Hearthstone wood, gas or pellet stove is a fuel smart investment. To Reward your decision, Hearthstone and West Sport in Sudbury are instantly giving you $300 off the price of qualifying hearthstone wood, gas or pellet stoves to use toward your first fuel bill.

Pay for your fuel; wood, pellet or gas, on US! We have a huge selection of Hearthstone wood stoves, pellet stoves and gas stoves in stock, set up and ready for you to see. Combat high heating bills this coming winter by purchasing a Hearthstone wood burning, gas, or pellet fueled stove.

Receive $300 instant credit on the purchase of qualifying stoves. The beautiful and sought after Manchester and Heritage Pellet stoves are included in this offer.

See you this weekend!
Comments (0)
|
Trackbacks (0)
|
Permalink
|
|