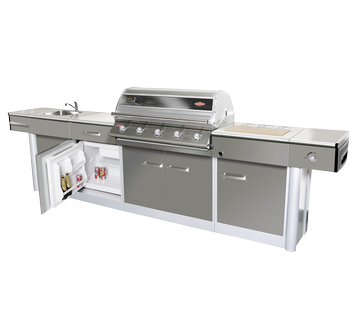 Gas prices are expected to be even more expensive this summer and money is tight. More and more homeowners are cutting down on vacations. No need anymore. Luckily we live in Massachusetts, and there is plenty to do around here. As a result, more Massachusetts homeowners are investing in their yards and living spaces and taking relaxing day or weekend trips rather than expensive week long vacations.

Increasing trends show homeowners integrating outdoor living spaces more and more into daily life. The "Staycation" is becoming more common locally. Build a gorgeous outdoor living space with an outdoor kitchen where you can enjoy friends and family. On the weekend, take a relaxing ride to Gloucester, Cranes Beach or Newport with the family.

West Sport can help you with your outdoor kitchen design. We create outdoor living areas. Homeowners are adding outdoor living spaces such as outdoor kitchens and patios, with all weather outdoor furniture, fireplaces and built in grills.

A week-long family vacation for four can cost upwards of $5,000. Instead of the stress and expense of a one and done huge vacation, increase the functionality and value of your home with an outdoor living area and an outdoor kitchen. Relax with family and friends and have more quality weekend trips that make up an entire season rather than an entire week.

West Sport in Sudbury specializes in upscale exterior living spaces and can handle everything from helping with grill styles, to cabinet and counter configurations, to outdoor kitchen plans and installation. We pride ourselves on our breadth of products. Contact us.
Comments (0)
|
Trackbacks (0)
|
Permalink
|
|