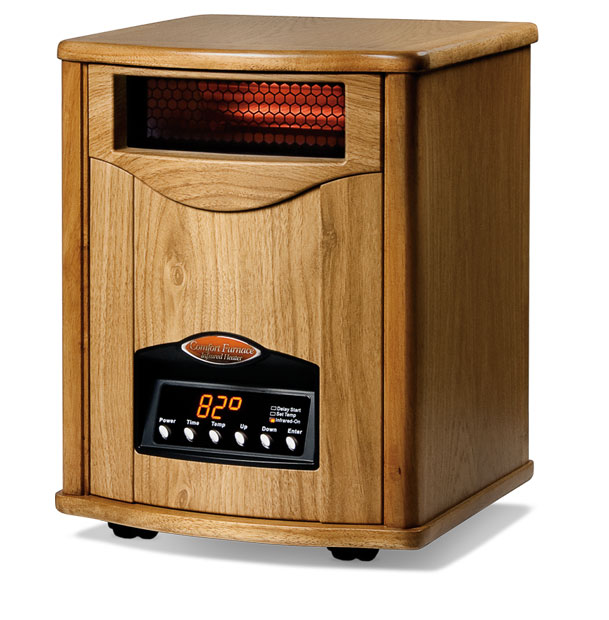 We often get questions about ways to heat smaller parts of homes or individual rooms without the investment of a fireplace, fireplace insert or wood stove and without having to expand the heating system. There is a perfect solution for heating finished basements, home offices or out-of-the-way rooms or little used rooms: Infrared heaters.

Unlike most heaters which have uneven hot spots, the heat from Comfort Furnace infrared heaters not only warms people, they warm objects, so the heat is radiated throughout the room. This heat will surround you–no matter where you are in the room. Enjoy warmth and comfort with 35-50% more heating efficiency than base board heaters, they cost $1 a day to run!

Comfort Furnace infrared heaters heat the air through infrared heating elements. This heated air is then circulated into the room with fans in the unit creating an even, soft heat.

Infrared heaters are perfect for the antique homes that can be found all over Lexington, Concord, Sudbury and the surrounding towns. Sometime it is just not that easy to heat out-of-the-way rooms in these older homes. The windows may be drafty, or perhaps the heat just can get to your office. An infrared heater is perfect.

Contact West Sport for information on this highly affordable, highly efficient infrared heater.
Comments (0)
|
Trackbacks (0)
|
Permalink
|
|