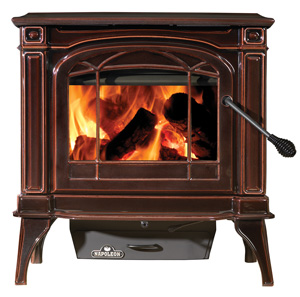 It may be time to consider a wood burning stove or pellet stove. With winter fast approaching and all the experts talking about the expected price of home heating, the time couldn't be better.

Heating your home with a pellet or wood stove is so efficient; you can significantly reduce your home heating bill. But, best of all, you can increase your home's value too. Enjoy the new atmosphere in your home, enjoy the renewed warmth in your home, and add a focal point to the room, all while reducing your heating bills.

The Boston Globe reported today that Massachusetts households will face higher heating costs this winter as fuel oil prices recently hit their highest summer levels in three years.

Heating oil prices in Massachusetts averaged $3.73 a gallon last month, up $1 from the same time last year. If prices stay where they are, the average Massachusetts heating bill will go up by about $225 this winter.

Leave yourself some discretionary spending money this winter; visit us at West Sport, located near Framingham and Natick on Route 20 in Sudbury.
Comments (0)
|
Trackbacks (0)
|
Permalink
|
|